nhow room with skyline view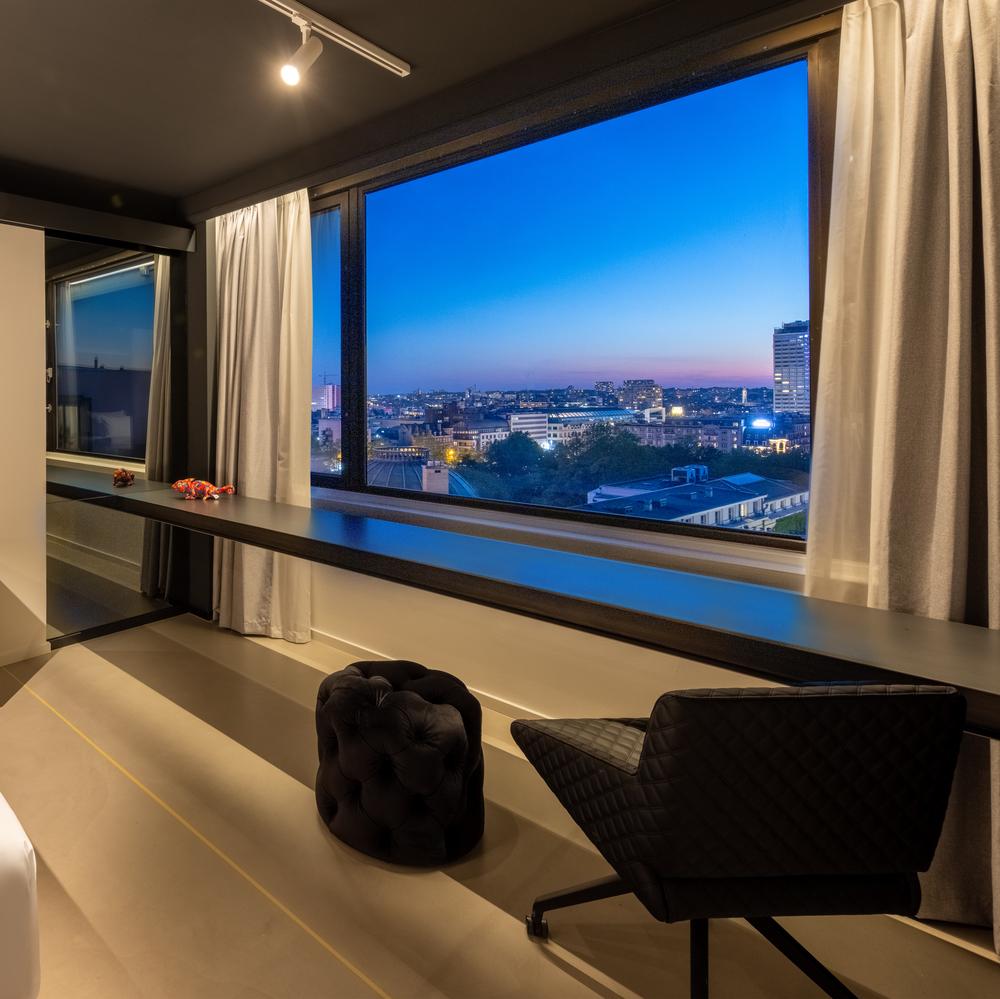 see Brussels and beyond
Thanks to their position in the hotel, you'll have views as far as the eye can see from these rooms. As day turns to night, watch as the lights turn on and the scene is transformed. Each hour you can find new inspiration.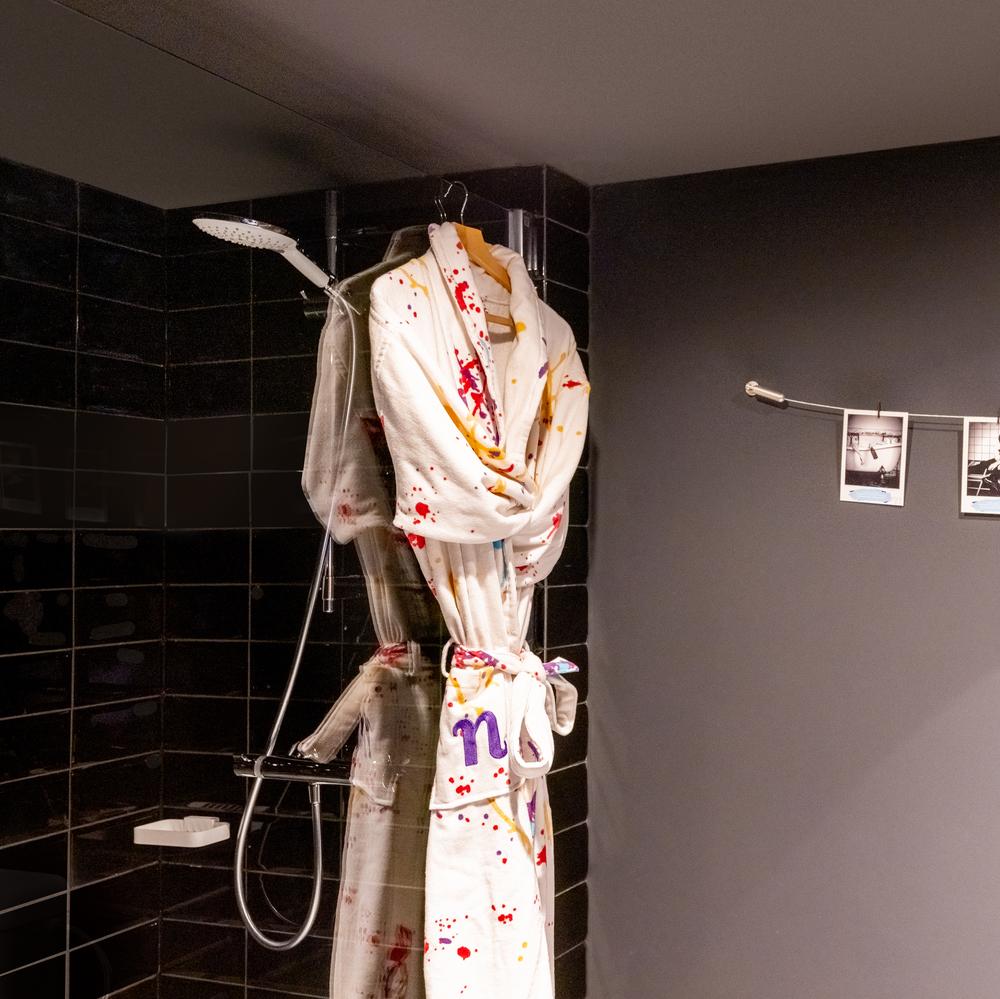 bathrobe and slippers
Put on your robe and slippers and settle in for the night. Comfort breeds creativity.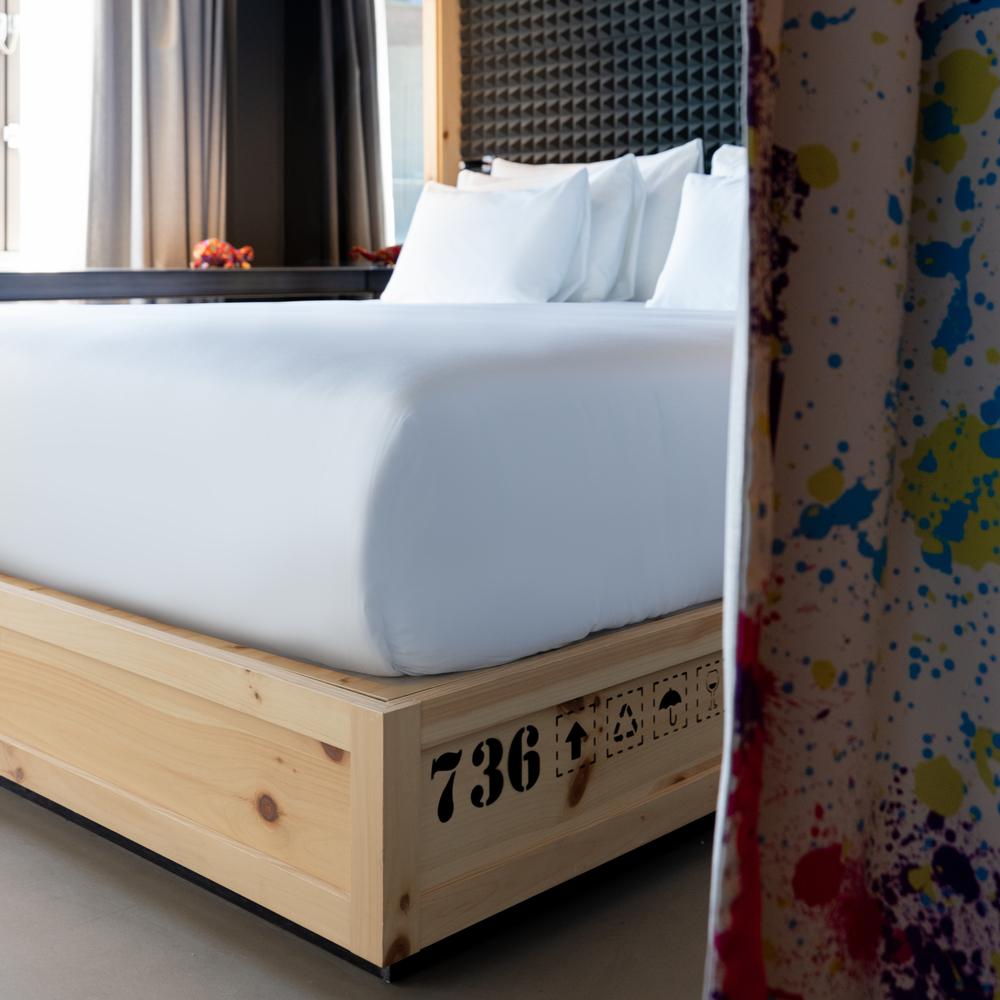 sleep like a king
Truly unwind in our king size beds. Full comfort and royal feelings are guaranteed. What could be better after a busy day of exploring the city?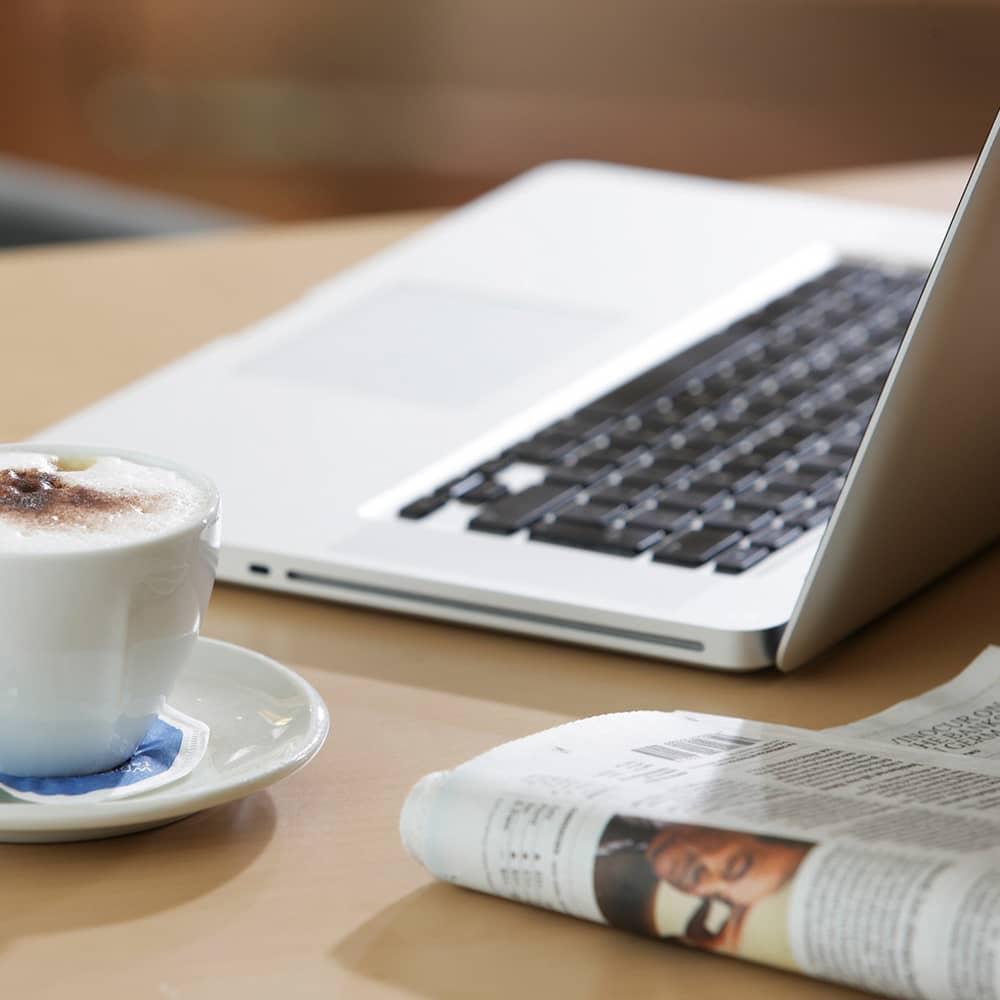 making work easier than ever
Your room's oversized infinity work desk makes it easy to finish projects of all shapes and sizes. Just remember to connect to the free WiFi.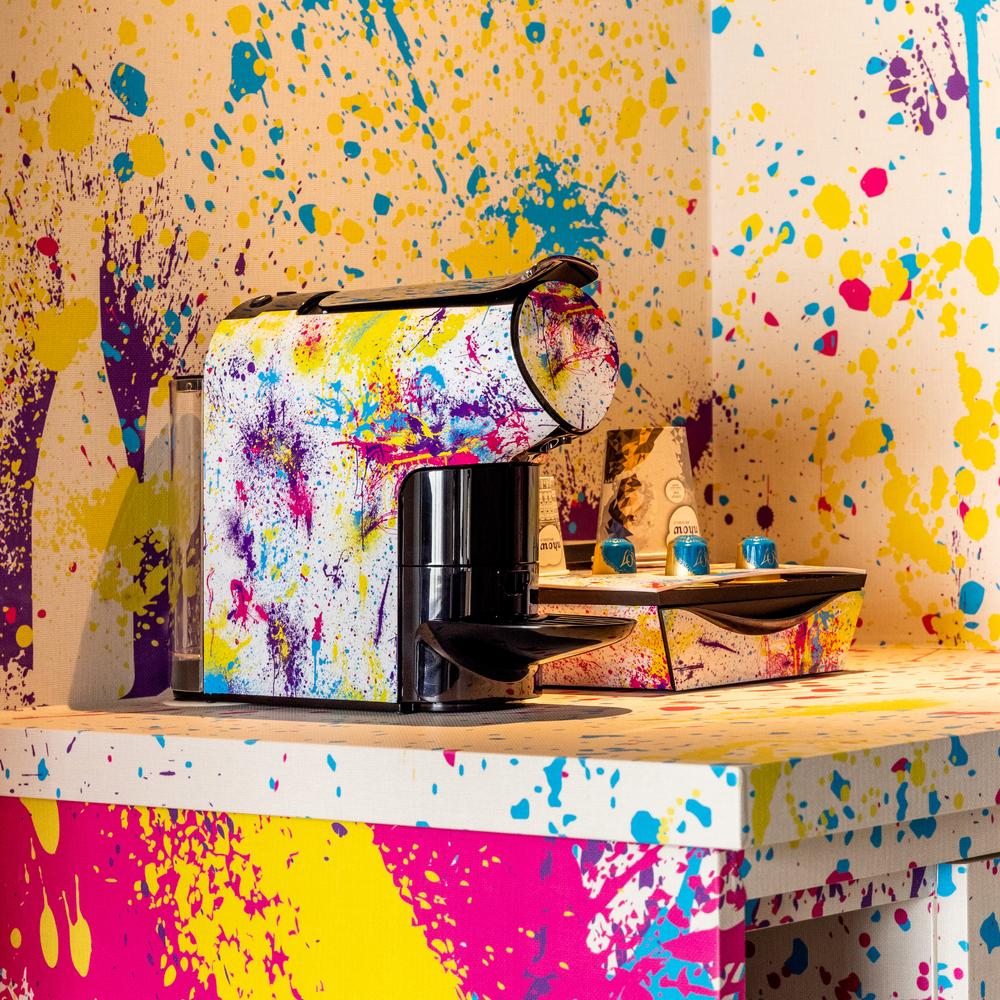 mid-morning pick-me-ups
Thanks to the coffee machine, your morning coffee is only a few steps away. You don't even have to get dressed to make one.
key features of the nhow room with skyline view