unique, arty and spacious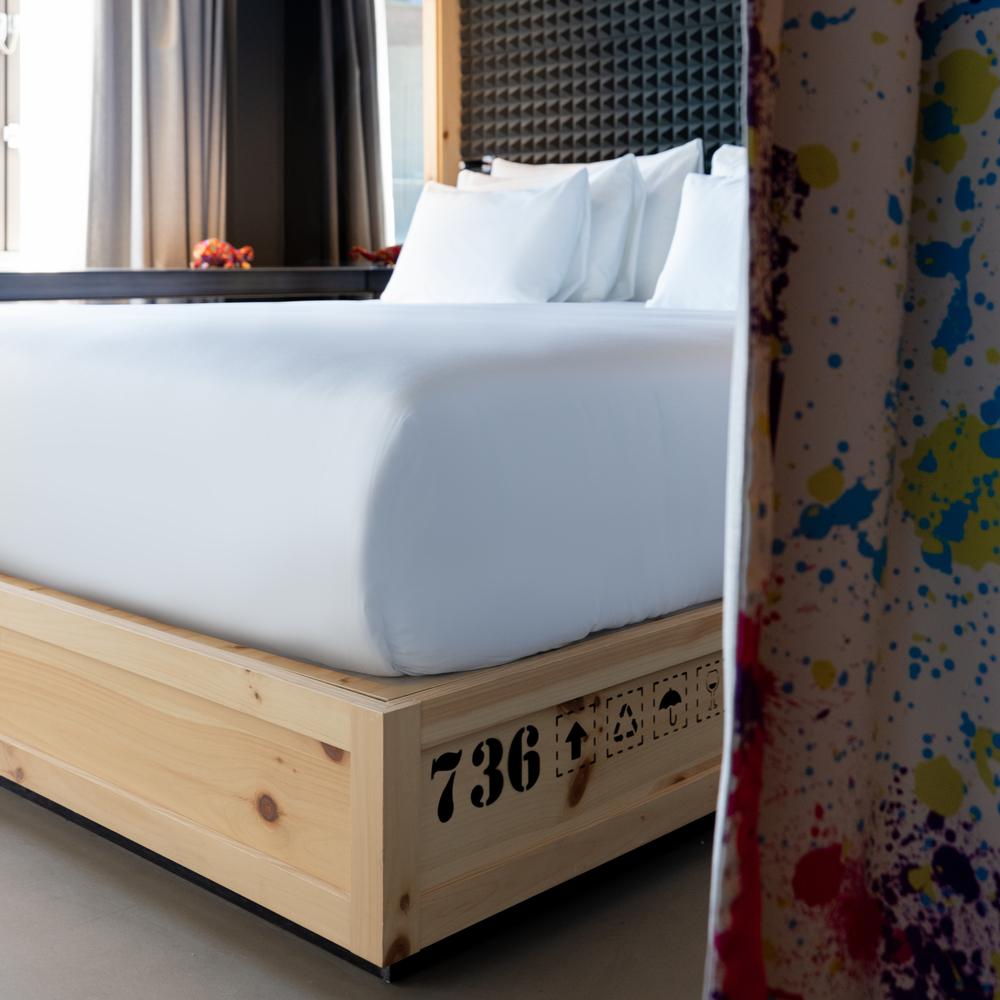 sleep like a king
Truly unwind our kingsize beds. Full comfort and royal feelings are guaranteed. What could be better after a busy day of exploring the city?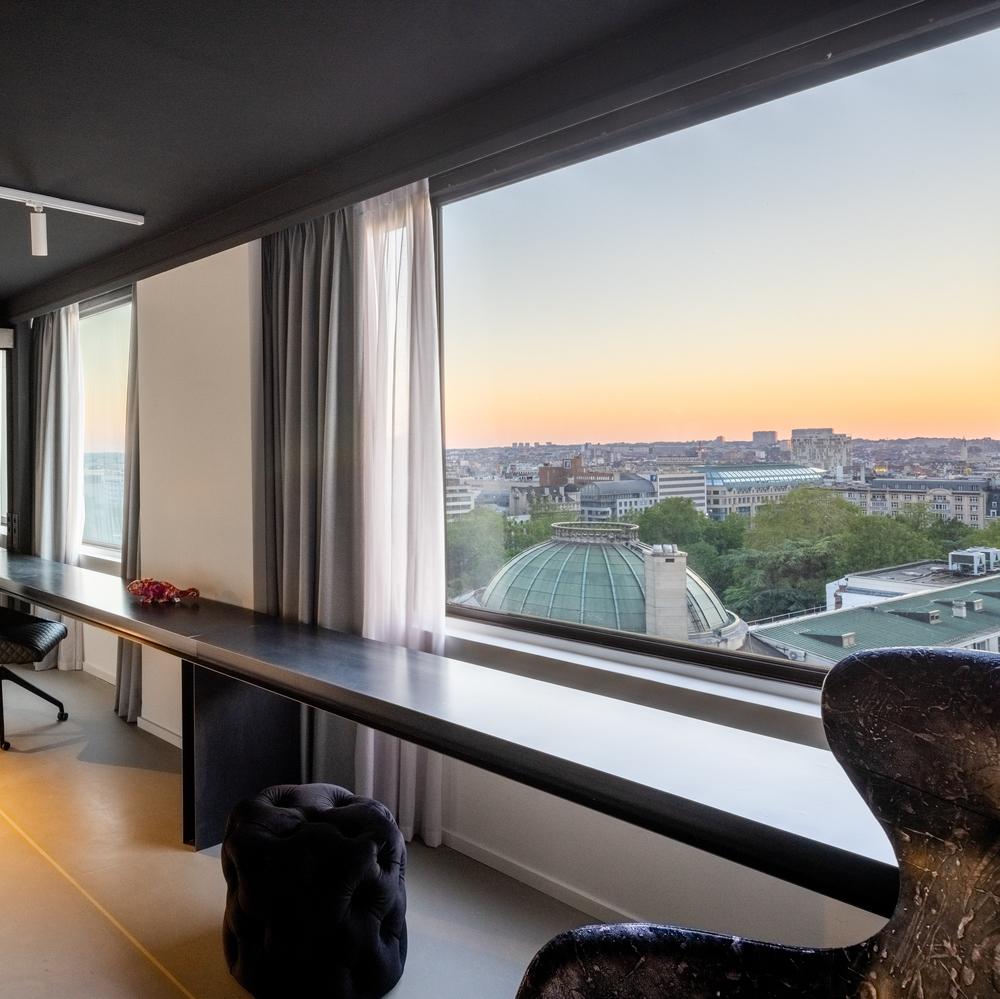 experience the city
Open up the curtains, let the sun in and be inspired by the views of the city. Our oversized windows create space and provide the perfect amount of daylight for a quick snapshot.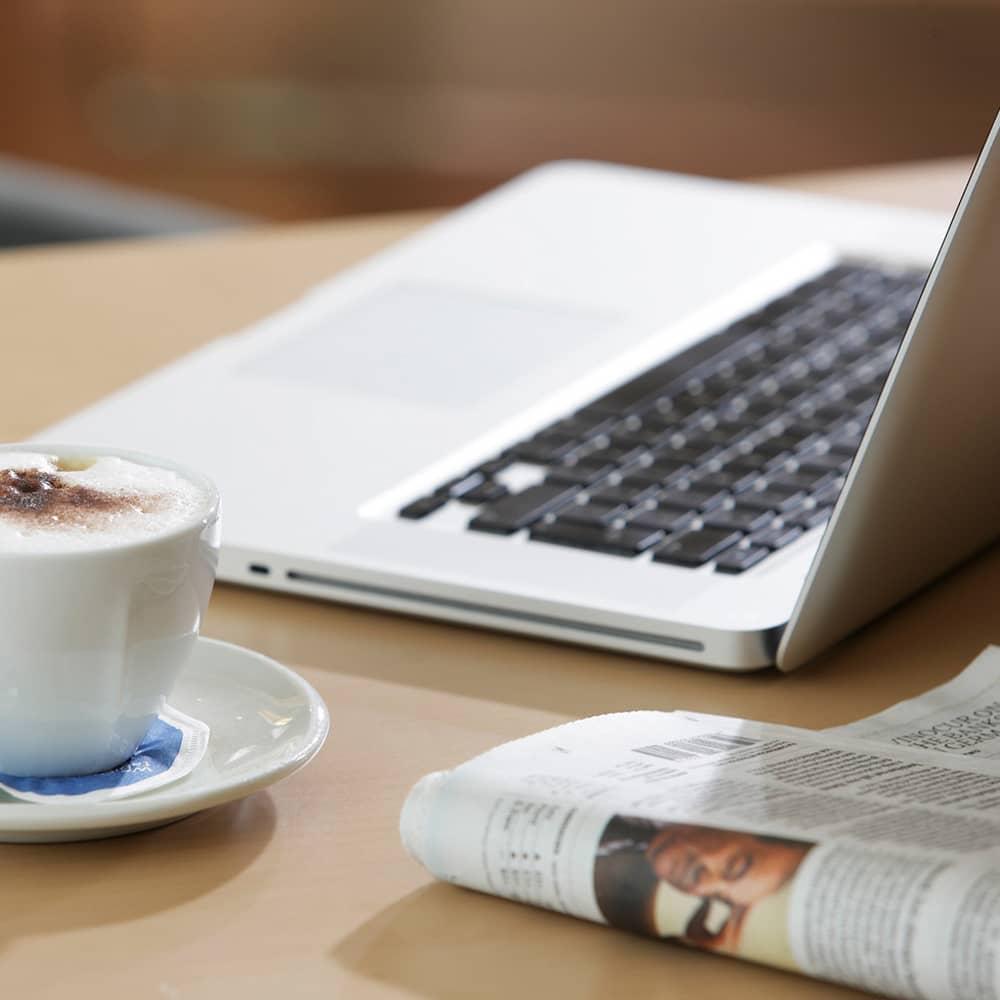 plenty of space for work
Whether you're working, networking or creating, our oversized infinity work desk means you'll never run out of space. Creativity is endless.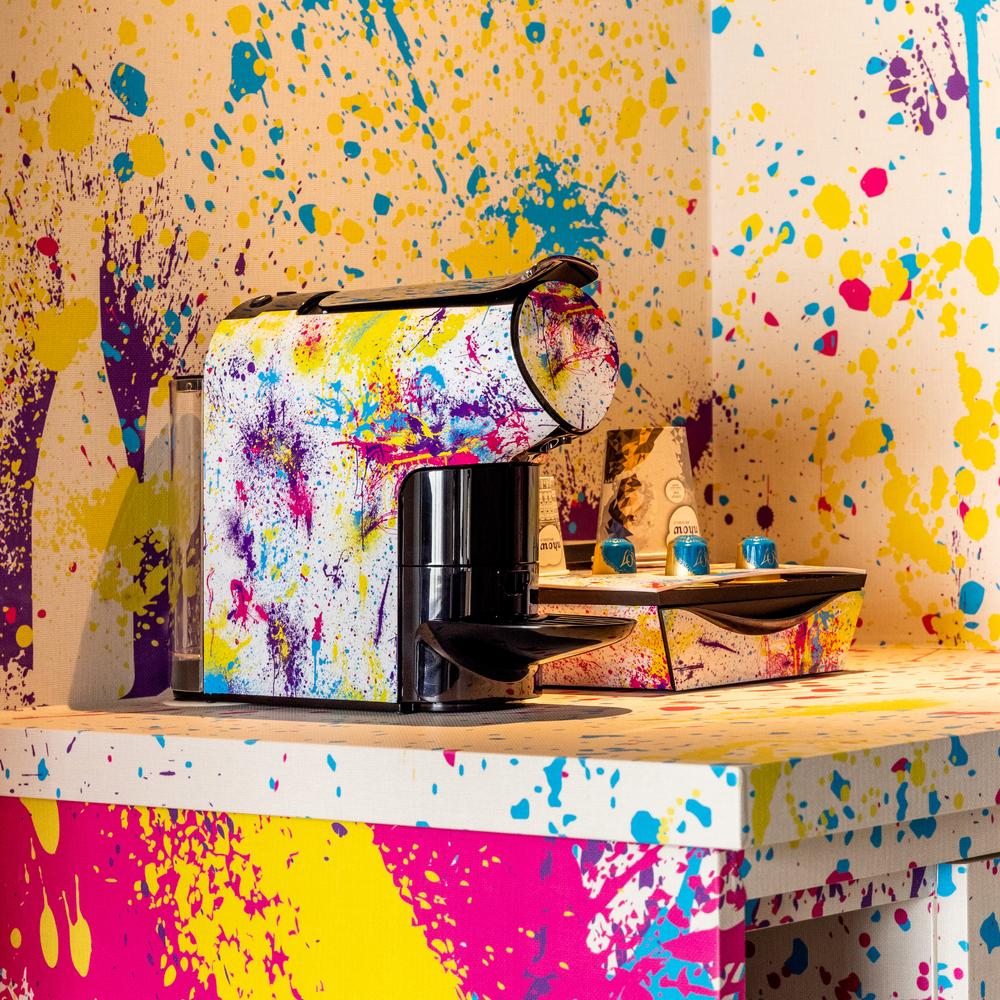 free coffees on lazy mornings
Our extra-comfy mattresses may make it difficult to get out of bed in the morning. But, no worries. You can enjoy a lazy morning and stay under the covers while sipping your coffee.
the nhow room atelier at a glance